Location: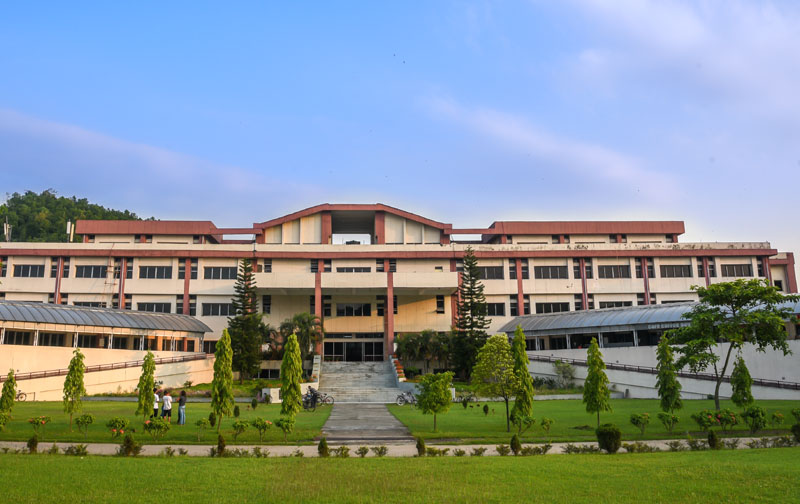 The symposium will be held on at the Conference Centre in the beautiful campus of Indian Institute of Technology Guwahati (IITG), which is located on the banks of the Brahmaputra River. It is around 20 km from the heart of the city and around 40 min drive from the Guwahati Airport. Guwahati is the gateway of North East and is well connected to other parts of our country by air, rail and road.
There are direct air services from/to Mumbai, New Delhi and Kolkata with connectivity to all major cities in the country and direct train services from/to all the metropops and other major cities.
To reach the institute from the city, there is an Institute bus service that runs regularly to and from the city.
Campus Map - Click Here
Tourist destinations near Guwahati
Assam is a beautiful and diverse state with an incredible culture and beautiful landscapes located in the northeast of part of India. It shares its borders with Kingdom of Bhutan and Arunachal Pradesh. Guwahati lies between the banks of the Brahmaputra River and the foothills of the Shillong plateau, with LGB International Airport to the west and the town of Narengi to the east. It is gradually being expanded as North Guwahati to the northern bank of the Brahmaputra. The Guwahati region hosts diverse wildlife including rare animals such as Asian elephants, pythons, tigers, rhinoceros, gaurs, primate species, and endangered birds. There are many places in and outskirts of the city that attracts visitors attention.
For more details, visit: